We can ship our specialty Badgers and Green Bay Packers gifts and Wisconsin cheese direct or you can pick up at our store. We have free parking for the first 20 minutes for fast, free and easy pickup.
Please note: to avoid compromising quality and freshness, we DO NOT ship any of our food products during the warmer months of July and August.
"Don't Be A Dick" Packers T-Shirt
00031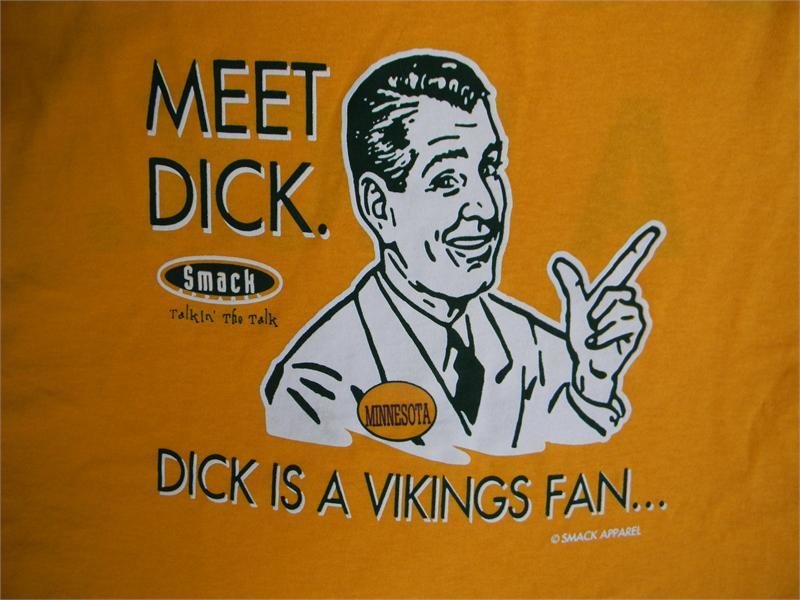 "Meet Dick
Dick is a Vikings fan...
Don't be a Dick."
Yellow short-sleeve T-shirt. Adult sizes Medium - 2XL